40 MINUTES TO ONE HOUR SHOWS. - QUALITY SOUND UNIT - SINGING, DANCING, AND PLAYING GAMES WITH THE KIDS!
REMEMBER, YOU CAN ALSO PLAN A CHARACTER TO CELEBRATE ON YOUR CHILD'S BIRTHDAY AT THEIR CHILD DAY CARE CENTER, ANY TIME, 7 DAYS A WEEK.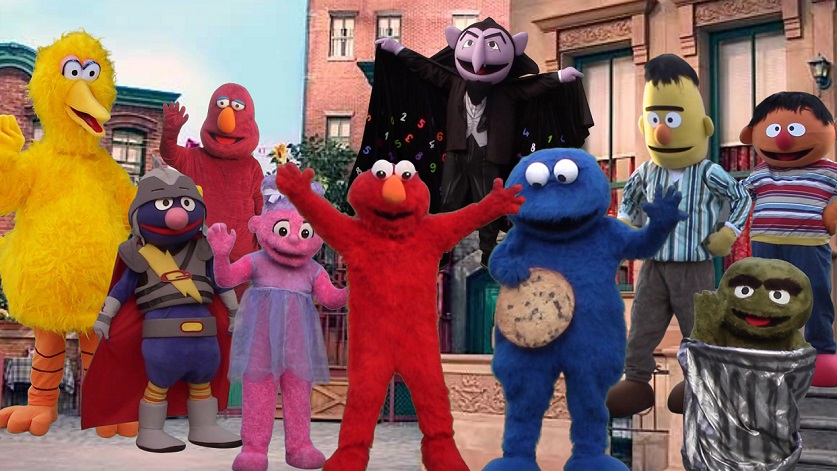 A childs future, depends on what they do today.
BENEVOLENT - be-nev-o-lent - [buh-nev-uh-luh nt] - adjective - characterized by or expressing goodwill or kindly feelings:
"a benevolent attitude; his/hers benevolent smile."
Having a dream come true, is what makes life interesting.

Birthdays are good for you. Statistics show that the people who have the most live the longest!

Life is not measured by the breaths we take, but by the moments that take our breath away!
Birthdays come but once a year. Make the most of today!

I miss you when something good happens, because your the one I want to share it with. I miss you when something is troubling me, because your the one that understands me so well. I miss you when I laugh and cry, because I know that you are the one that makes my laughter grow and my tears disappear. I miss you all the time, but I miss you the most when I lay awake at night, and think of all the wonderful times that we spent with each other for those were some of the best and most memorable times of my life.
Whenever You think of the past, it brings back so many memories...
Enjoy the little things in life, for one day you'll look back and realize they were big things.
Laugh as much as you breathe, love as long as you live.
All kids have dreams, make one come true!
Happiness is a warm puppy.

I keep thinking of how much I love talking to you.. How good you look when you smile. How much I love your laugh. I day-dream about you off and on, replaying pieces of our conversation; laughing at funny things that you said or did.. I've memorized your face & the way that you look at me.. I catch myself smiling again at what I imagine.. I wonder what will happen the next time we are together & even though nothing will come out of this, I know one thing for sure, for once.. I don't care, I cherish every moment I have with you.
Live while you're young.
Today was good. Today was fun. Tomorrow is another one.
Dogs think: People love me, feed me, pet me, they must be God.
Cats think: People love me, feed me, pet me, I must be God.
Friends are chocolate chips in the cookie of life!
Today is the big day
When you will blow your candles
Gobble down lots of cake
And open many gift bundles
Enjoy this special day
Since today is your Happy Birthday
All grown-ups were once children..., but only few of them remember it.
"I cannot go to school today"
Said little Peggy Ann McKay.
"I have the measles and the mumps,
A gash, a rash and purple bumps.
My mouth is wet, my throat is dry.
I'm going blind in my right eye.
My tonsils are as big as rocks,
I've counted sixteen chicken pox.
And there's one more - that's seventeen,
And don't you think my face looks green?
My leg is cut, my eyes are blue,
It might be the instamatic flu.
I cough and sneeze and gasp and choke,
I'm sure that my left leg is broke.
My hip hurts when I move my chin,
My belly button's caving in.
My back is wrenched, my ankle's sprained,
My 'pendix pains each time it rains.
My toes are cold, my toes are numb,
I have a sliver in my thumb.
My neck is stiff, my voice is weak,
I hardly whisper when I speak.
My tongue is filling up my mouth,
I think my hair is falling out.
My elbow's bent, my spine ain't straight,
My temperature is one-o-eight.
My brain is shrunk, I cannot hear,
There's a hole inside my ear.
I have a hangnail, and my heart is ...
What? What's that? What's that you say?
You say today is .............. Saturday?
G'bye, I'm going out to play!"
Roses are red
Violets are blue
There's no one as cute and fun as you
Happy Birthday!