If a Check , Make Payment to "DJ's 4 U"

What do you call an Alligator in a vest?, An Inveti-Gator.
"If an optimist had his left arm chewed off by an alligator, he might say in a pleasant and hopeful voice, "Well this isn't to bad, I don't have a left arm anymore but at least nobody will ever ask me if I'm left-handed or right-handed" but most of us would say something more along the lines of "Aaaaaa! My arm! My arm,!"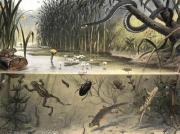 Stare at the white dot in the center. After a minute, the image will automatically change to colorful negative. Keep starring at the dot. Next time the image changes, it will switch back to FULL COLOR!